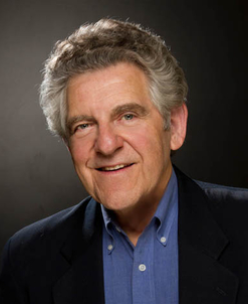 Milton R. Shefter, President
MILT SHEFTER is best known for the creation, design and management of the extensive Paramount Pictures Asset Protection Program including construction of state-of-the-art archival facilities worldwide. Prior to Miljoy, Milt was Vice President of Consolidated Film Industries and its Videotape Division. He was also Western Region Vice President for Novo Communications and V.P. and General Manager of both their Bonded Services storage and Distribution Company and Novo Magnetics, which manufactured magnetic striped products for audio post-production.
Selected by the Librarian of Congress to be on the Hearing Panel of the National Film Preservation Board, Milt headed the NFPB Task Force on Public Awareness, the results of which led to the formulation of a National Film Preservation Plan. He has been an expert witness on Nitrate film for the Department of Justice before the United States court of Federal appeals in Washington, D.C. and he testified before the National Fire Protection Association for revisions in their storage standards on Nitrate film.

Milt is a Fellow of the Society of Motion Picture and Television Engineers (SMPTE), former Governor and Chair for the Hollywood section, and General Arrangements Chairman for International Conferences. He received SMPTE's Outstanding Service Award. He is also a member of the Association of Moving Image Archivists, the American Society of Cinematographers, the Writers Guild of America and the Academy of Motion Picture Arts and Sciences.
Milt Shefter is the co-author of "The Digital Dilemma 1 & 2" which were written for the Academy of Motion Picture Arts and Sciences and translated world-wide.

Miljoy Media Asset Protection